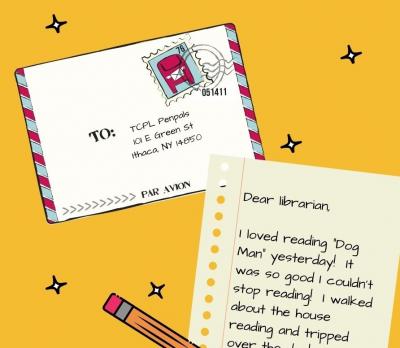 Youth Services Penpal Program
Kids, we miss you! To encourage a connection with the Library along with building literacy and writing skills, children can now be penpals with the Youth Services staff by writing letters to us! Make sure to include your return address and we'll write back. Please address letters to:
TCPL Penpals
101 E. Green St.
Ithaca, NY 14850
Any questions? Give us a call at 607-272-4557 ext. 275 or send us an email at askalibrarian@tcpl.org.