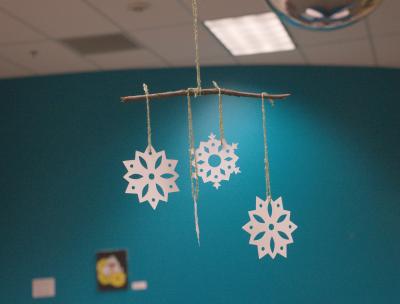 We miss making crafts with you, so now we're sharing our supplies so you can make some crafts at home!

TCPL is now offering first-come, first-served Take and Make STEAM kits for families. These free kits contain a STEAM-based craft that families can work on together. While supplies last, families can pick up a kit during in lobby days or with their curbside pickup.

The current kit is the Snowflake Mobile STEAM kit and incorporates the physics of balance with some outdoor backyard adventure!

Read More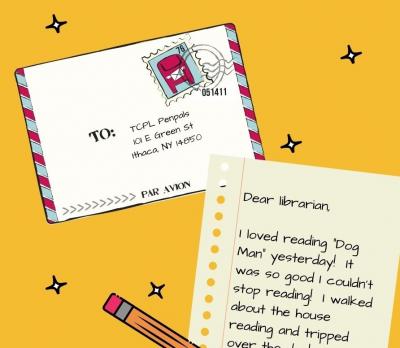 Kids, we miss you! To encourage a connection with the Library along with building literacy and writing skills, children can now be penpals with the Youth Services staff by writing letters to us! Make sure to include your return address and we'll write back. Please address letters to:
TCPL Penpals
101 E. Green St.
Ithaca, NY 14850
Any questions? Give us a call at 607-272-4557 ext. 275 or send us an email at askalibrarian@tcpl.org.
Read More