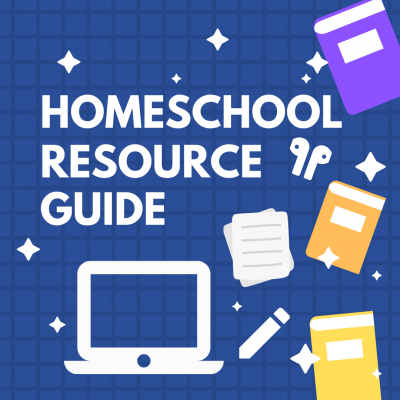 Homeschool Resource Guide
Did you know that the library is a great resource for homeschooling families from programming to materials? We are here to support you whether you're a seasoned homeschooler or just starting out. Here you will find an updated Homeschool Resource Guide with library programs and local resources listed, along with booklists of materials to help you in your homeschooling journey. Be sure to consider checking out a book bundle on a theme you may be teaching as well! We're happy to support your teaching with the books and materials we have here.
Download our Homeschool Resource Guide!
Here are two booklists to get you started:
Education Focus: Homeschooling
Homeschooling Resources: High School Curriculum Guide
You'll find more information on our page for Caregivers & Teachers.