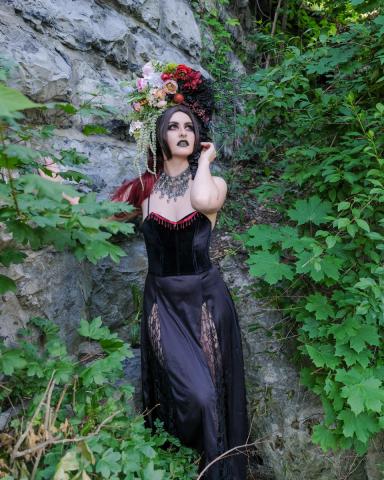 Fit For a Goddess
Curated by Maude Rith
July 2 through August 25
In this season of growth and renewal we celebrate the reopening of Tompkins County Public Library with Fit for a Goddess. TCPL's theme for 2020-2021 is "myth." To the female energy that includes love, wisdom and creation we bow. We're honoring the stunning from many systems: myth, folktale, and imagination. This exhibit is devoted to the fantastic, the extraordinary and the wearable in fabric, thread and canvas.
Artists: Regina DeMauro, Persephone Doliner, Saundra Elizabeth Goodman, Jill Hoffmann, Leann Kanda, In Shik Lee, Noa Tia, and Rebecca Woodie
Listen to Maude Rith's interview with WHCU.
View all Downtown Ithaca Alliance July Gallery Night participants!