Community Read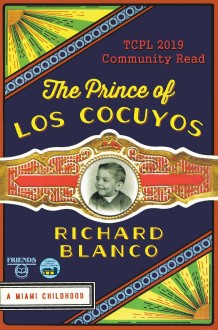 Join us for the TCPL 2019 Community Read discussion of The Prince of los Cocuyos by Richard Blanco.
"Made in Cuba, assembled in Spain, imported to the USA" is how Blanco describes his story in shorthand. So, you would expect his memoir to be filled with stories and reflections that are completely unique to him. And, he has done just that - in a brilliant, engaging and, at times, hilarious way. However, he's also written a story that speaks to anyone who has tried to find their place in the world and within their own family. His descriptions of family members are both vivid and yet somehow familiar, regardless of your ethnic heritage. Blanco's stories will have you unexpectedly thinking about your own family, as well as the tales and trials that make up your personal story.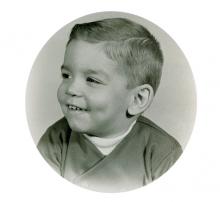 Whether speaking as the Cuban Blanco or the American Richard, the homebody or the world traveler, the shy boy or the openly gay man, the engineer or the presidential inaugural poet, Blanco's writings possess a story-rich quality that illuminates the human spirit. His work asks those universal questions we all ask ourselves on our own journeys: Where am I from? Where do I belong? Who am I in this world?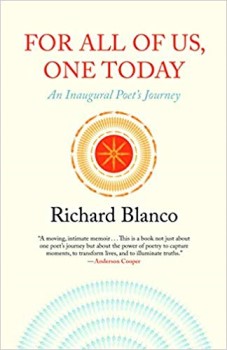 As a supplement to The Prince of los Cocuyos, we are offering limited quantities of For All of Us, One Today for a book club discussion. Blanco reveals the inspiration and challenges behind the creation of the inaugural poem, "One Today," as well as two other poems commissioned for the occasion ("Mother Country" and "What We Know of Country"), published here for the first time ever, alongside translations of all three of those poems into his native Spanish.
Click to view previous Community Read selections.
The TCPL 2019 Community Read is made possible by the generous support of The Friends of the Tompkins County Public Library.
For more information, contact Joyce Wheatley at jwheatley@tcpl.org or Tom Burns at tburns@tcpl.org.
2019 Community Read Partners
Bickering Twins
Coltivare
Mama Said Hand Pies
Monks on the Commons
One Ring Donuts
Press Café
The Watershed