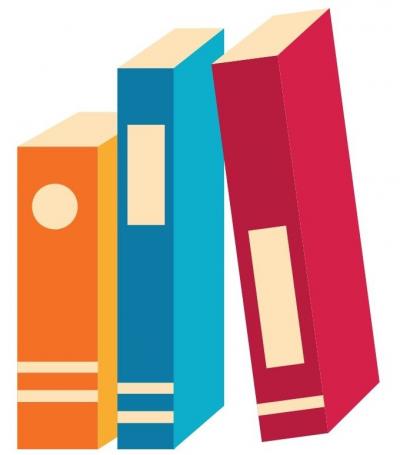 Book Bundles for Children, Families & Teens
We're now offering themed "Book Bundles" for families, children and teens on a variety of themes for different age levels. Each bundle will contain 5 – 10 items on a different topic. See below for a list of available themes or let us know if there is something else you are interested in!
Use this form to request a bundle. Patrons can also email askalibrarian@tcpl.org or call (607) 272-4557.
Bundles may include books, audiobooks, DVDs and CDs as requested.
We ask that patrons give staff 2-3 days to complete their requests. Patrons will be notified by phone or email when their Book Bundle is ready for pick-up.
Once your bundle is ready for pick-up, patrons can schedule an appointment for curbside pickup, or drop in during our in-lobby hours to pick up their bundles and other holds.
For more information on these processes, please visit https://www.tcpl.org/curbside-lobby-hold-pickup which gives our in-lobby hours as well as how to schedule a curbside pick-up.
---

Book Bundle Themes
If You Liked…
Tell us some of your favorites titles and we'll find similar ones for you!
Booklists for all Ages:
Babies, Toddlers & Grade Level Favorites | Read to Self (books with 1-4 words for early readers) |
Early Chapter Books | Hi-Lo Titles (books with a high interest level but a lower level readability) |
Titles for Precocious Readers
Early Literacy
Alphabet | Colors | Counting | Favorite Chapter Book Read-Alouds for Families with Young Children
Transportation
Trains | Trucks & Construction | Planes
Fantasy, Science Fiction & Mysteries:
Fantasy | Princesses | Dragons | Science Fiction | Mysteries
Popular Topics:
Adventure | Survival | Robots | Dinosaurs | Funny books | Poop, Butts & Farts!
Learning & Growing
Anger & Crankiness | Gender Roles & Identity | LGBTQ+ | Mindfulness, Yoga & Meditation | Personal Space & Boundaries | Potty Training | Sharing & Cooperation | Celebrating All Abilities
Family Experiences:
Divorce & Blended Families | Moving | New Baby | Autism Awareness | Empathy
Our World:
Multicultural Favorites | Anti-Racism | Black Joy
Science
STEAM Picture Books | STEAM Chapter Books
Tender Topics
Bullying | Death & Grief
Award Winners
Caledcott Winners – Yearly illustrator award
Coretta Scott Winners – Yearly award to African American authors & illustrators
Newberry Winners – Yearly award of primarily chapter books
Movies
Family Movie Night Picks
YA Fiction
If You Liked… (indicate a title for which you would like similar books)
Historical Fiction | Contemporary or Realistic Fiction | Tearjerkers | Mysteries
Fantasy | Science Fiction | Dystopia | Paranormal | Horror | LGBTQ+ | Romance
Graphic Novels | Manga | Novels Told in Verse | Black Joy | Music | STEM Inspired Titles | Award Winners |
YA Non-Fiction
Health and Wellness | Current Issues | Poetry | Graphic Novels | Anti-Racism | Music |STEM Inspired Titles
Creative projects (nonfiction writing, drawing, crafting etc.) | Biographies and Memoirs |